#STSWE18 // NOV 7 2018 // HOTEL AT SIX // STHLM // SWEDEN
Megha Manohara is a Senior Software Engineer in the Video Algorithms team at Netflix. She is passionate about the scalable productization of the R&D on her team. Recently, she helped bring dynamic-optimized stream to Netflix subscribers. Megha has her Master's in Electrical Engineering from University of California, Santa Barbara.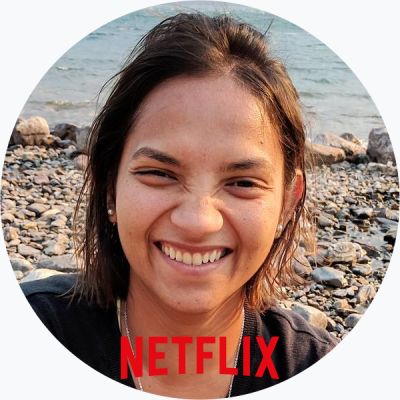 Megha Manohara / Netflix
Johanna Björklund is an associate professor at Umeå University where she leads a research group in multimodal analysis. She is also the co-founder of the companies CodeMill AB, Smart Video AB, and Accurate Player AB, which deliver media technology to customers world-wide. She has received several scientific and industrial awards, and is named as one of Sweden's most promising entrepreneurs under 40.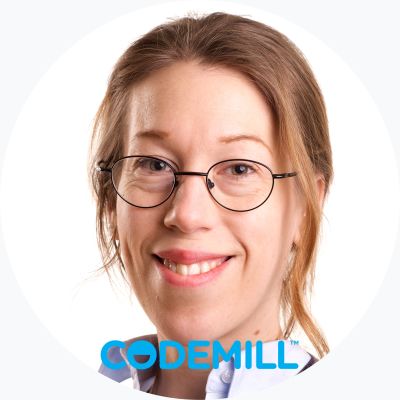 Johanna Björklund / Codemill
As deputy CTO, Daniel Ekelöf leads SVT's work on distribution, technology innovation and application development. He is charged with developing and implementing a long-term technology strategy to enable SVT to transform from a traditional broadcaster into an online services provider. The team's main focus is continuous development of SVT Play, the award winning OTT platform. SVT Play is the largest service in the Nordics and has grown significantly over the last years while maintaining quality of service and user experience.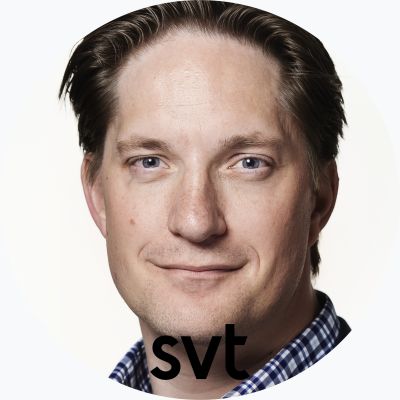 Daniel Ekelöf / SVT
As Vice President of Video Strategy at Harmonic, Thierry Fautier is in charge of defining and driving the execution of the long term strategy of Harmonic's video business. He is the current President of the Ultra HD Forum, the global organization responsible for promoting market adoption of UHD by defining industry best practices for the phased introduction of the wide set of technologies that will facilitate the next-generation viewing experience. An experienced speaker, he has presented at leading industry conferences throughout the world.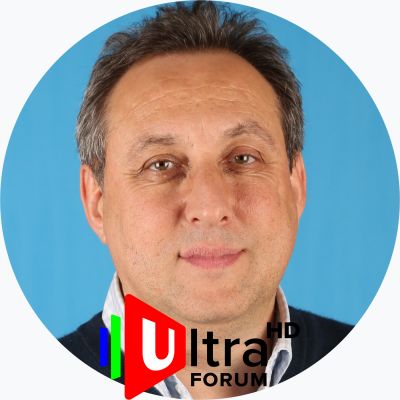 Thierry Fautier / Ultra HD Forum
Andreas Rossholm is a media specialist consultant at Eyevinn. He received his Ph.D. in Applied Signal Processing from Blekinge Institute of Technology and has over 15 years' experience with both real time and streaming scenarios and with a big passion for perceived quality. At Microsoft Skype Division Andreas was responsible for technical benchmarking and developing methods for measuring audio, video and network related QoS/QoE indicator. Before that he worked at Ericsson Mobile Platform as Video Specialist and Manager for Video R&D team enabling real-time and streaming video on mobile devices.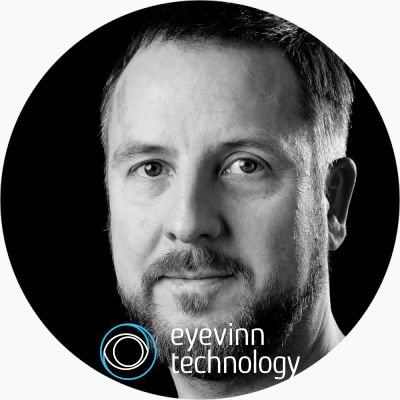 Andreas Rossholm / Eyevinn
Jun works as the Director of Technology at RealEyes Media, an Adobe partner company based in Denver, Colorado. RealEyes focuses on full stack, cross-platform video delivery and applications. RealEyes client list include Oracle, Adobe, EA Games, Viacom, and NBCS. Jun is an expert in streaming media servers and caching technologies and loves to speak at conferences such as NAB, Adobe MAX, and Streaming Media East/West.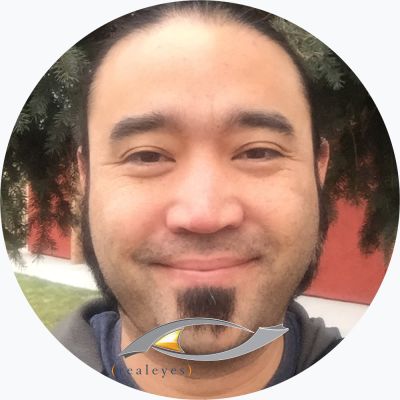 Jun Heider / RealEyes Media
J. Fritz Barnes has thirteen years of experience working with video streaming, scalable server architecture, and a dash of machine learning. Working with MobiTV, he has helped to architect OTT solutions for Deutsche Telekom and Reliance and has worked as a consultant for Disney, Tivo, and Gracenote. He is currently working with Entecon AB.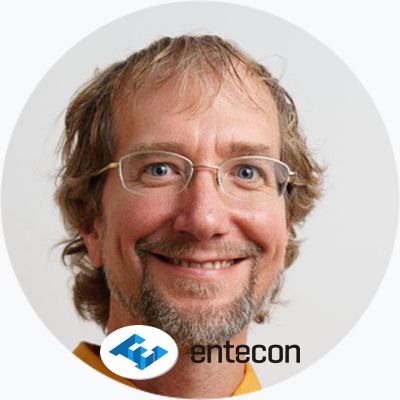 Fritz Barnes / Entecon
Patrick Debois coined the word 'devops' in 2009 by organising the first devopsdays event. He organizes and speaks at conferences all over the world to collect and spread new insights. As a pioneer, he is always on the lookout for new ideas to implement and explore. Currently in the media sector where he is guiding broadcasters with the transition to enter into a dialogue with the audience, Patrick brings an exciting mix of technological background and hands-on broadcasting reality to the table.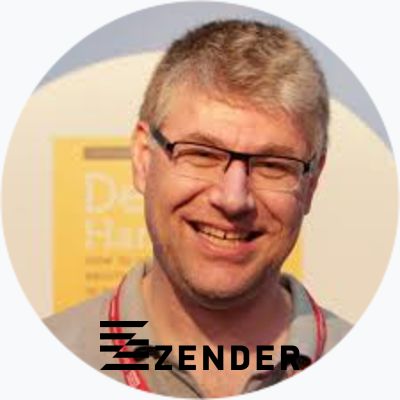 Patrick Debois / Zender
Philipp Angele cofounded camcast in 2005, one of the first German companies specialized in online live video which is since then was streaming thousands of events for customers like redbull, newspapers or the german government. In 2011 Philipp cofounded camfoo to build orchestration layers for IP and Sat based video transcoding automation. In 2018 he joined livepeer to create a open-source(MIT) and cheat-proof orchestration protocol for media processing and delivery in decentralized network environments using digital signatures and smart contracts.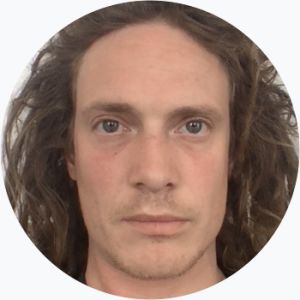 Philipp Angele / Livepeer
Per Fröjdh is Director of Media Standardization at Ericsson and has thirty years' experience in research and innovation. Currently he is the Multimedia Chair at the Swedish Standards Institute and Head of Delegation to MPEG for Sweden. He is also Board Director, Treasurer and Promotions Chair of the DASH Industry Forum as well as member of the DVB Steering Board.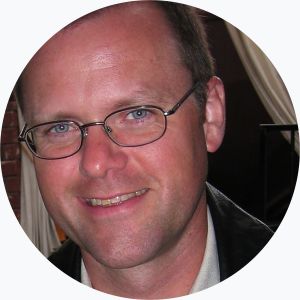 Per Fröjdh / Ericsson
Jon Dahl is the co-founder and CEO of Mux, a cloud platform for video streaming, encoding, and QoS based in San Francisco. Previously, Jon was co-founder and CEO of Zencoder, a pioneer in cloud video encoding, and VP of Technology at Brightcove, which acquired Zencoder in 2012.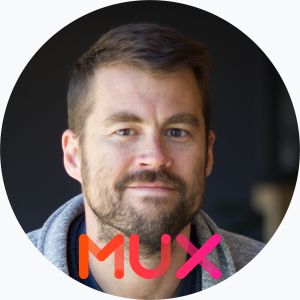 Jon Dahl / Mux
As a Senior Product Manager in Akamai's Media Product Management team, Joachim Hengge is working with the largest Media Companies and Broadcasters across EMEA, innovating and pushing the boundaries of today's ever changing online video world. His role focuses on the entire portfolio of media solutions offered by Akamai including Go To Market Strategy, product responsibility and business development. He also holds global responsibility for the largest Live streaming events in the world, such as Olympics and World Cup. With over 10 years of experience in the IT industry and a strong knowledge of the Media Ecosystem, he has been working on large and complex Digital Media Projects for various Media outlets across Europe.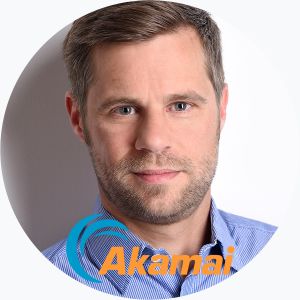 Joachim Hengge / Akamai
Netflix Optimized Encoding
Can Online Streaming Replace Traditional Broadcast?
Enhancing Your Video ROI with AI
Contextual Advertising for Streaming Video
Predicting Viewer Attention in Video for Use in Compression
General Codec Update
5G Roadmap to VR/AR-standardization of Mobile Immersive Media
Ultra HD and HDR
The Evaluation Process of Ultra Low Latency Solutions
Livepeer Scalable Distributed Video Architecture
How video are affected by human physiology
TICKET RESERVATION
To secure your seat, pre-register (non-binding) and reserve your ticket before sales start.
PRE-REGISTER